About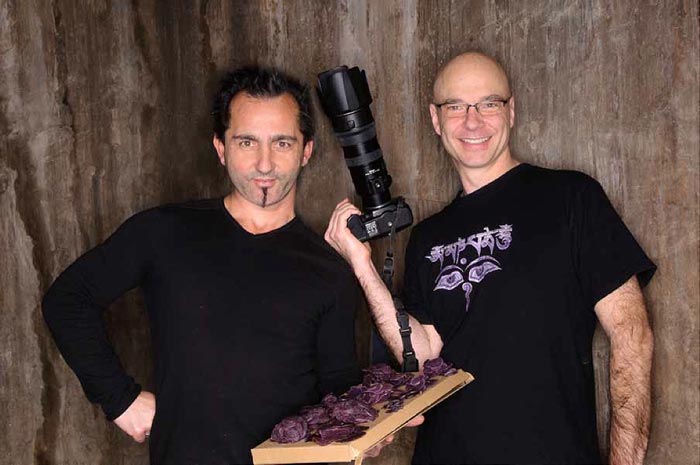 CHEF TIBERIO SIMONE
Born in Neviano, a small town in the "boot heel" of Southern Italy, chef-author and cultural provocateur Tiberio Simone is also an award-winning food artist. After a stint as an elite paratrooper in the Italian Special Forces, love brought him to Seattle where he joined the restaurant industry. In 1995, while pastry chef at the Four Seasons Hotel, Simone won a James Beard Award for one of his signature chocolate creations. Now the owner of La Figa Catering, Simone shares his love of food and sensuality by nourishing others with his culinary delights. He is also a popular and passionate speaker about his vision of a life made full through a diet of both food and sensual touch.
MATT FREEDMAN
SilentColor.com • Facebook Fan Page
Long-time Seattle resident Matt Freedman is a professional photographer and professional technologist. He combined his photography, writing, and technical talents to produce the first iPhone app about the Burning Man festival, and is now recognized as a leading expert on photographing the event. He is also the former staff photographer and director of technology for the bi-monthly magazine JUST CAUSE and has had his photographs published in the book Trekking Nepal: A Traveler's Guide and the French book, Artivisme: Art, Action Politique et Résistance Culturelle. He is now a freelance photographer, as well as a professional iPhone app developer.